Welcome to Rideout's
Celebrating Our 77th Year in 2024!
A Veteran Owned and Operated Business.
You have discovered Rideout's Lakeside Lodge & Cabins on East Grand Lake in Weston, Maine. Rideout's is a perfect combination of a quality fishing destination, a relaxed Family Vacation location or a fun and productive Corporate Retreat. We love both small and large Groups and enjoy meeting people from all over the world.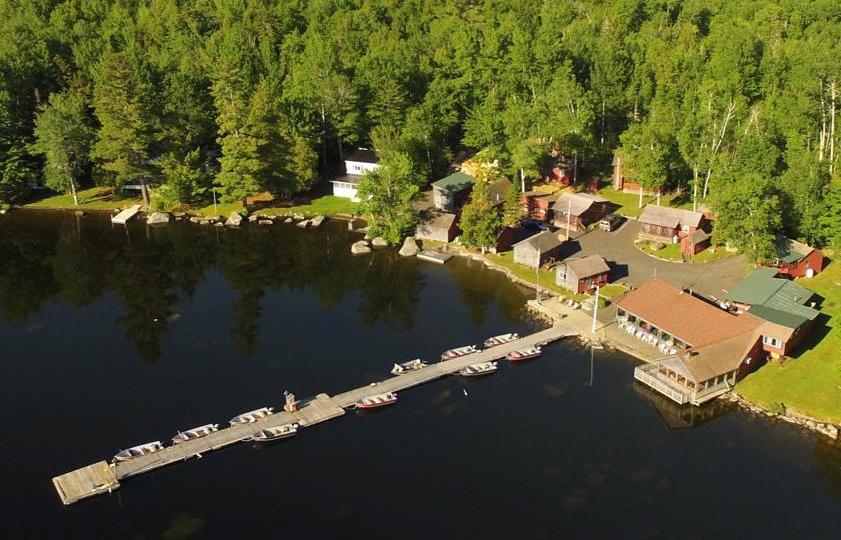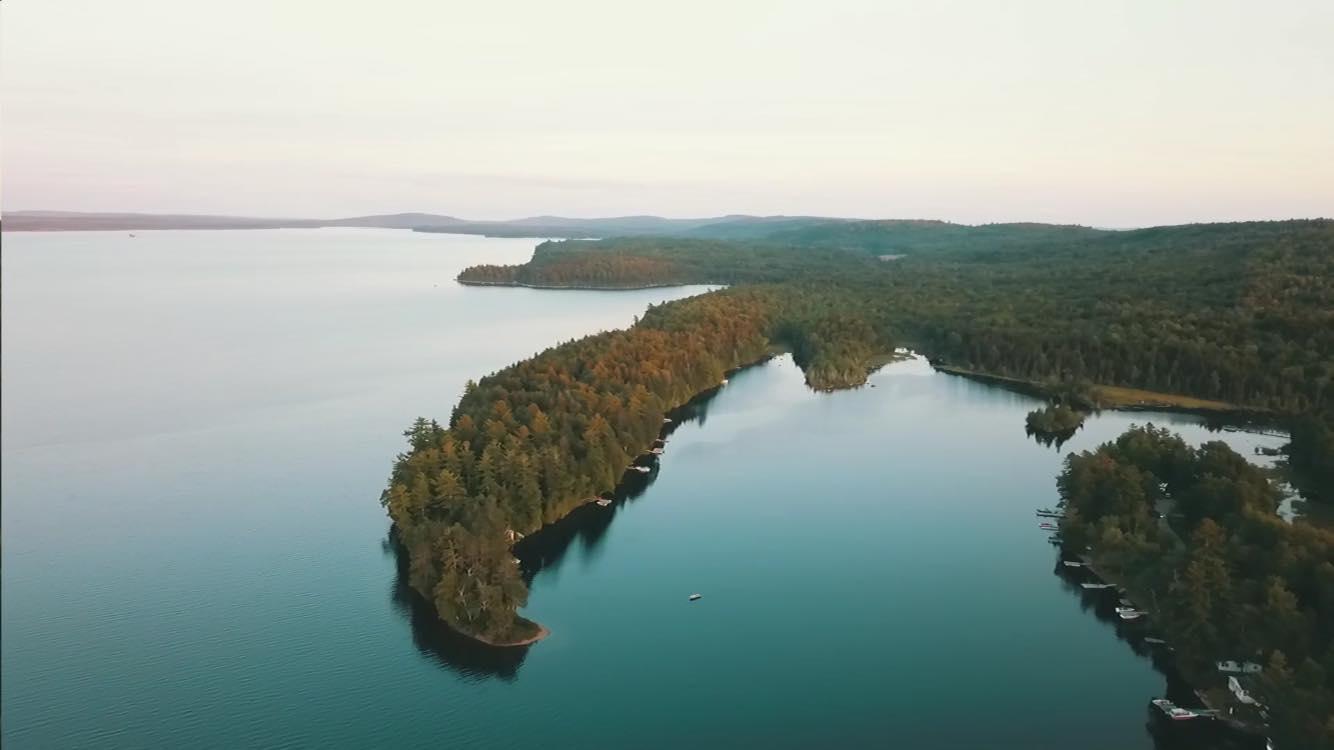 Drone shot taken directly above the Lodge looking east (photo courtesy Greg Zarembo)
We are located directly on the shores of the 3rd largest lake in Maine; 22 miles long covering over 16,000 acres. East Grand Lake is renowned world-wide as a phenomenal freshwater fishing destination for our famous land-locked salmon, lake trout, small mouth bass, brook trout and white perch.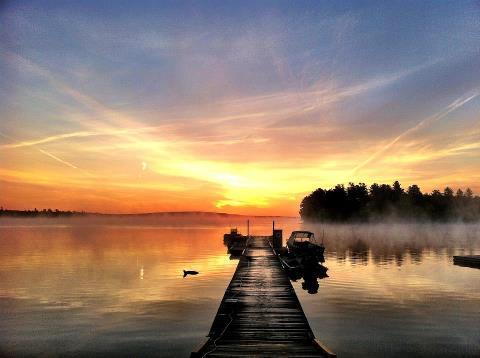 We have 14 Rental Cabins on the Main Lodge Campus. The Cabins range in size from Studio's to our 7 bedroom, 2 bath Cabin – and all sizes in between. There is a Cabin size for every need! Our waterfront Main Lodge has a Dining Room, a Retail & Tackle Shop and a Rec. Room with reliable strong WIFI and Satellite TV for all Guests to enjoy.
Our food is legendary – all meals are served lakeside – breakfast is cooked-to-order with lunches packed to go and dinners served Family Style. Wait until you try our famous bread baked daily onsite from a hand-written recipe dated in the late 1940's.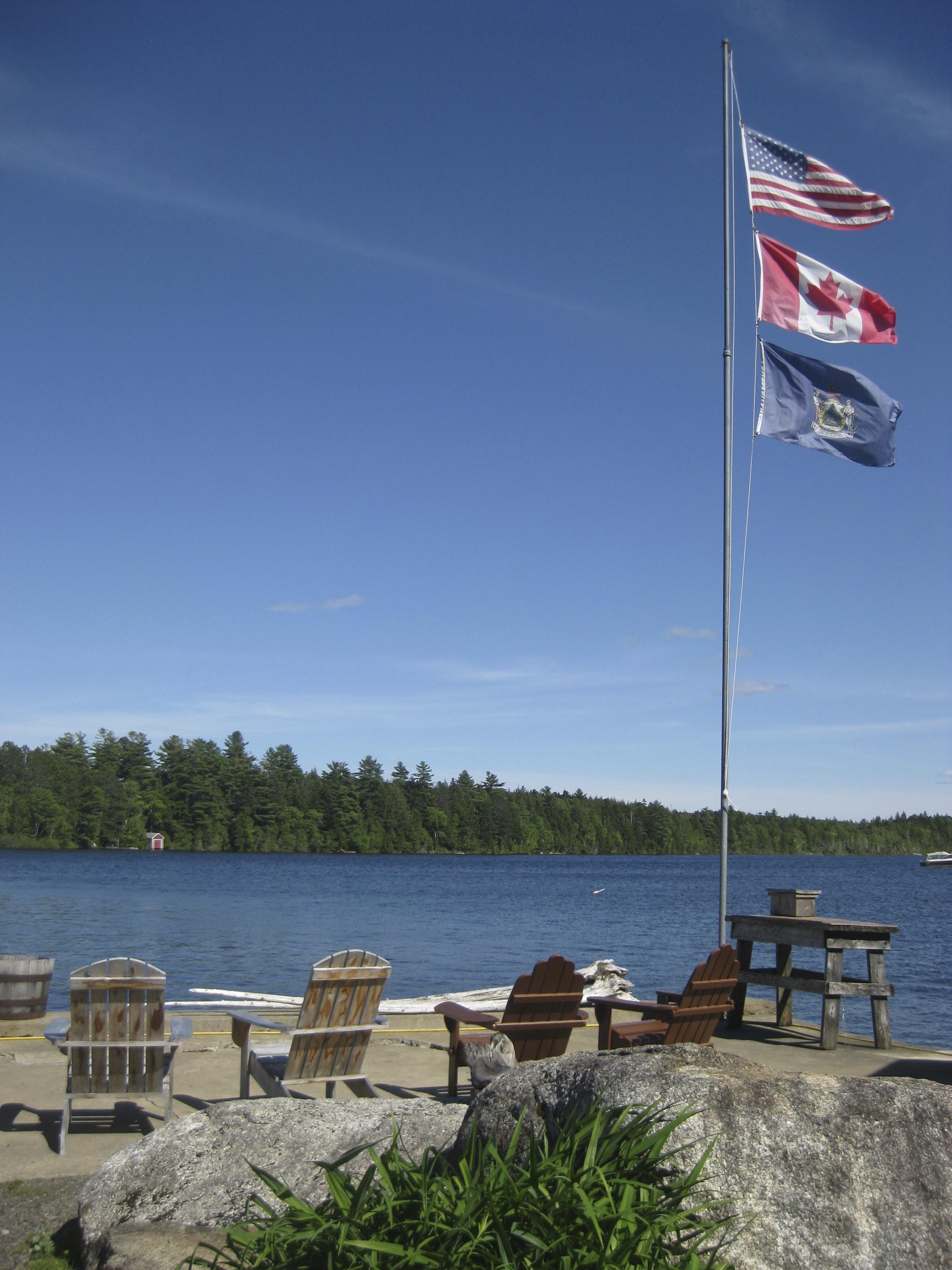 We have 13 aluminum boat rentals with either 9.9 or 15 horsepower motors; most of which are 4 stroke Honda's with electric starts. We also have 16 kayaks and a canoe for our guests.
Our sandy beach is a great place to relax in the sun or use as access to our swim platform – great for doing cannonballs or just lying in the sun.
We have a 215' dock where all of our boats are docked and there is room for your private boat, too. The dock also serves as "home" to a wonderful population of smallmouth bass and brook trout; seasonally dependent. It is fun to watch kids catch (sometimes) their very first fish at Rideout's!
At Rideout's, you can choose your own pace – it is your opportunity to do as much or as little as you like. We are located only 2 hours northeast of Bangor, Maine – come on up and pay us a visit!
Stan & Patty Lopata – Your Hosts
Since 1947....Honest Value In An Authentic Lakeside Lodge Setting